Teacher Biographies
It's one thing to be able to sing or play an instrument skillfully. As you know, it's quite another thing to be able to teach effectively. For this reason, all Music Place teachers, regardless of experience or education are required to move through a thorough screening process that includes a 2-hour technical interview, hours of colleague observation, teaching demonstrations, fingerprinting and background check and in some cases video training. Ongoing opportunities and forums to gather with other teachers and learn together on subjects of interest or encouraged and remunerated as well.
(RC) indicates teachers who are registered to use the Royal Conservatory program of adjudication.
Apprentice teachers: We also train young gifted students who undergo an even more extensive pre-hire process in order to receive tools to teach students of all learning styles and ages. Once certified with The Music Place, these young teachers are released to teach at rates that are lower than tenured teachers. Read more about apprentice teachers.
| Teacher | Instruments Taught | Tier |
| --- | --- | --- |
| Alison | piano, voice | Tier 3 |
| Allisyn | piano | Tier 2 |
| Amanda | music therapy, piano, guitar, ukulele, EMA | Tier 2 |
| Andrew | guitar, piano, saxophone, drums, ukulele, brass, woodwinds, Survey | Tier 2 |
| Becky | EMA, flute, drums, piano, special needs, Survey | Tier 2 |
| Caroline | music therapy, Voice, EMA, Piano, guitar (RC) | Tier 1 |
| Cassie | Music Therapy, Adaptive Lessons | Tier 3 |
| Chris | music therapy, Trumpet, Voice, Piano, Guitar, Ukuele, Survey | Tier 1 |
| Cymber | harp, ukulele, piano, voice (RC) | Tier 2 |
| Dave | drums, piano | Tier 2 |
| Eleazar | piano, guitar, ukulele, cello, bass, violin, dulcimer, drums, accordian, Survey (RC) | Tier 3 |
| Hannah | Piano (RC) | Tier 1 |
| Hasika | Piano | Intern |
| Janice | founding director | N/A |
| Jason | Guitar, Voice, Piano, Ukulele, Drums, Mandolin, Survey, EMA | Tier 1 |
| Joe | music therapy, voice, piano, guitar, brass, drums | Tier 3 |
| Joy | Voice, theater | Tier 1 |
| Juan Angel | guitar, drums, voice, piano, dance, Survey | Tier 1 |
| Kayleigh | EMA, Dance, Piano | Intern |
| Lynnelle | music therapy, voice, upright bass, piano, saxophone, clarinet, recorder, guitar, et al | N/A |
| Mila | piano | Tier 3 |
| Monique | voice, piano, EMA | Tier 3 |
| Moses | piano, violin | Tier 3 |
| Nancy | piano, voice, guitar, ukulele, bass, drums, Survey | Tier 3 |
| Pat C. | guitar, bass, piano, ukulele, mandolin, recorder, instrument prep, drums | Tier 3 |
| Pat D. | guitar, bass, ukulele, banjo, mandolin, violin, jazz flute | Tier 3 |
| Patricia | voice, piano (RC) | Tier 3 |
| Rebeca | voice, piano, violin, special needs (RC) | Tier 3 |
| Rosa | piano, flute, recorder | Tier 2 |
| Shane | piano, guitar, ukulele, voice | Tier 2 |
| Shen-Ling | piano, special needs | Tier 3 |
| Stella | Cello, Voice, Piano | Tier 1 |
| Tetyana | voice, piano | Tier 3 |
| Valery | EMA, piano, all arts, special needs, Survey | Tier 2 |
| Vanetia | EMA, piano | Tier 2 |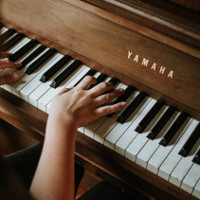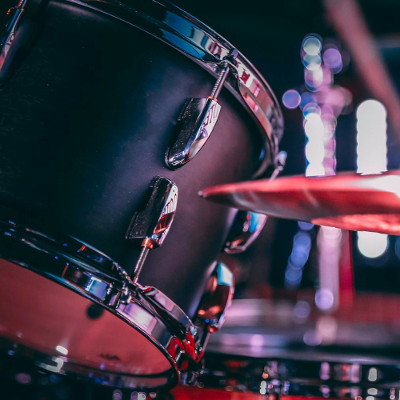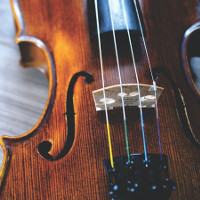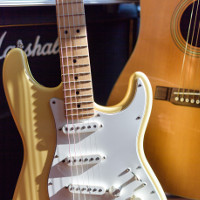 ---
OR: