How fun would it be to bring a music teacher to your home for a music party!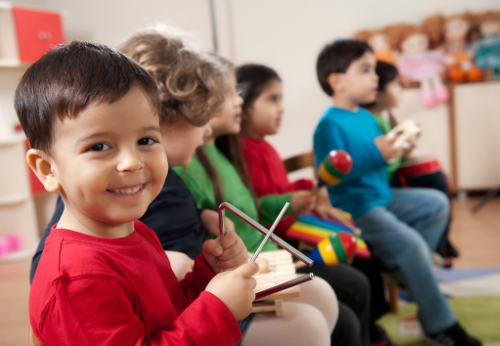 Our Early Music Awareness (EMA) teachers can bring real instruments to explore (e.g., violin, harp, trumpet, saxophone etc.), songs to learn, lots of movement and the fun of musical games and rhythms--or whatever you custom design for your child's party! And each child goes home with their own packet of kazoo or recorder, stickers and instrument pictures to color.
Basic Package: $200.00 - $250.00 (30-45 minute sessions) plus $25.00 travel for an EMA party in your home or yard for up to 10 kids and $20.00 for each additional child. Themed goodie bag includes recorder, bells or egg shakers, customized instrument and theory coloring pages and a Gift Certificate for 2 free group classes.
Call for additional rates and packages.