Imagine Your Own Team of Scheduling Experts!
How great would it be to just give someone your student's availability, along with your dream days and times, and have them send you 2-3 great options by email to consider at your leisure? Well that's exactly what we do! It sounds crazy, but we love working with complicated and yes, even severely limited schedules. We can't promise to always find a good fit, but it's a fun challenge for us and a headache you don't need. Right?
To help you determine a specific schedule, we find that it works best one of three easy ways:
FILL OUT THIS FORM Private Lesson Options Request OR GIVE US A CALL: (408-445-ARTS): This will help us gather information about your child's availability and any details you want to include in the comments sections (like location preferences or coordinating siblings request)
OR ARRANGE AN ASSESSMENT: You may arrange a Free Personalized Assessment appointment in which an Educational Specialist can assess your child's learning preferences, musical aptitude and personality needs and do the scheduling in person. (This is highly recommended for children under 7 who want to play an instrument.)
TRY A LESSON OR TWO: And voilà! In a day (or two) one of our Personal Schedulers* will get back with some personalized options and offer a trial lesson or two just to make sure. Sound good? Give us a call or submit the Request Private Options form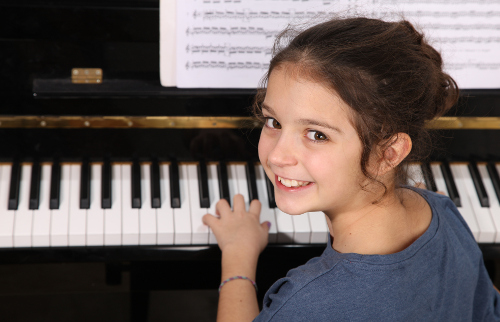 We do the work!
Once you have shared details about your child, location and schedule preferences,*Personal Schedulers get to work. These are specialists who are most familiar with the teachers and who personally research openings that not only fit your schedule availability, but also your child's profile or learning preferences.
They offer options, help you set a trial lesson or two and follow up to help you make a final decision. Then they help get started in ongoing lessons with the teacher you have chosen.
Schedulers love to help keep your life simple by coordinating both group and private lessons for the same student and/or their siblings. It's fun for us and convenient for you! (Yes, we really said "it's fun for us"!)