Rosa F.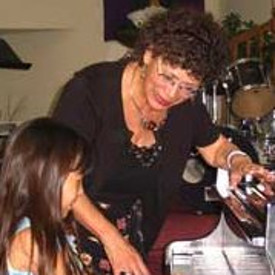 About Rosa
Rosa has been playing piano since her childhood, and also studied flute and music theory at the college level. She worked for the San Jose Unified School District for over twenty years as an instructional aide, and joined The Music Place teaching faculty in 1996. She enjoys sharing her love of music with her students and finds it very gratifying to see them progress while having fun learning. Rosa's pastimes include tap dancing, swimming, Chinese calligraphy and brush painting, and pine needle basketry.
Teaching Style
Rosa is a very patient and encouraging music teacher, and she easily relates to children of all ages and personalities.
Instruments
Locations
Willowhurst Ave
Koch Ln
Almaden home studio
---
Back to Teacher List
<< Go Back | Home Page | Forward >>
Last Modified: 2017.12.19T22:00:02
Actual Customer Testimonials:
"We have recommended to many of our friends. We love the place. It has totally helped our daughter to not only know the notes but to truly have fun with them! We love the teacher(s) and wish them all the very best. - " -- Happy parents
"Our daughter, Melissa, loves her music class, and she looks forward to the recitals. She's made friends and become more confident. We'd recommend the Music Place to anyone. -- Melissa's parents, Kathy & Matt, Los Gatos" .
I tell everyone who will listen about the amazing introduction to music that our daughter is getting with the Music Place. People are always amazed when a 3-year old explains that she played an oboe last week and is going to play a piccolo next week! Most importantly, our daughter can't wait for music class & asks to go every day. -- The Pace Family